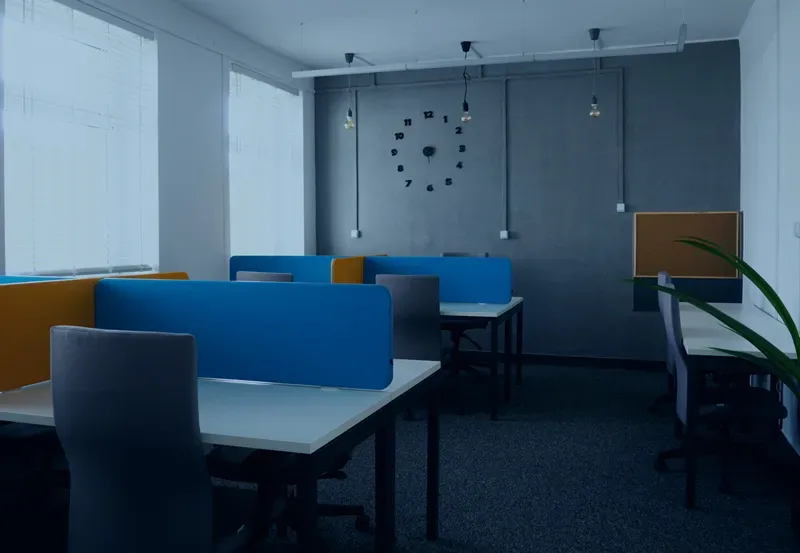 The growing popularity of coworking
For several years, coworking has been developing into a new type of start-up. It allows you to broaden your career prospects, as well as develop and gain experience on the basis of partnership cooperation. This is a completely new method that is becoming increasingly popular with every year. Want to get an in-depth look at what coworking is and why is it worth choosing such a solution for your business? Here is your chance to see it for yourself – check out our offer and visit us for free one-day trial period!
Advantages of coworking at Kancelaria Centrum
Our company provides you with complete privacy and security, both of which are considered the basis of all professional activities. Without them, fully focusing on the tasks performed is impossible.
sanitized office space,
we are eco-friendly,
a desk and a locker exclusively for you,
location in the center of Cracow or Warsaw,
no-limit access to coffee,
24/7 no-limit admission,
access to office equipment and supplies,
conference rooms ready for meetings,
stable and fast Internet access up to 500/500 Mbit/s.
Coworking office at Kancelaria Centrum
The idea of working in a rented office space is the perfect solution. We do know from experience that a home office makes and interesting addition to the daily routine, but in the long run it leads to a serious imbalance between work and private life. It is especially noticeable from the perspective of people who rent small, e.g., one-room apartments. They work in a place where they sleep, eat, and try to relax. Such situation does not allow the body to fully get the rest it needs to function. Coworking eliminates this problem and allows you to draw a clear line between work and relaxation. We provide adequate open space, including conference and work rooms to help you restore harmony in your life.