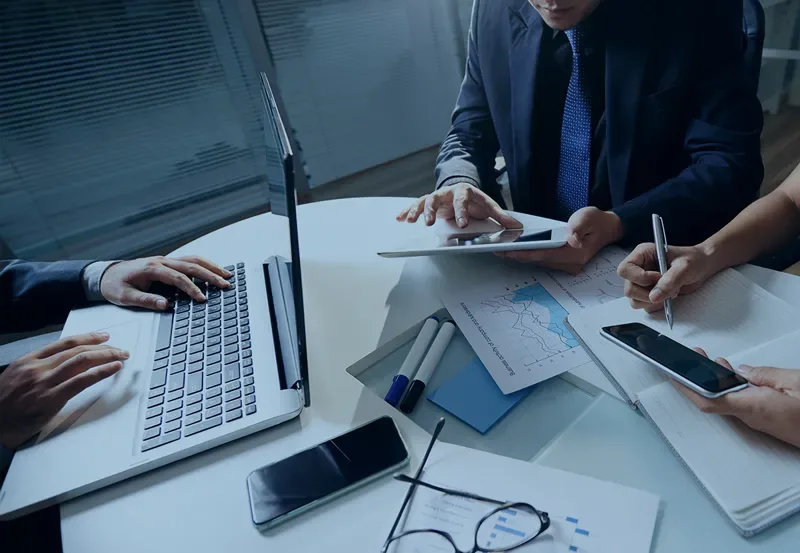 How can you set up a limited liability company?
Establishing a company can be done traditionally through a notary public or the S24 system (electronic registration of economic entities).
A visit to a notary public is the preferred method of choice when the closed structure of an online template of a company agreement does not meet our expectations. This gives room for the introduction of structures that may allow us to avoid unpleasant situations in the future or help with more favorable management of the company's assets, for example through inheritance, when the company is established. The registration time will be much longer than in the case of establishing a company online.
S24, or in other words setting up a company by means of the Internet, is ideal for new entrepreneurs who have no desire of introducing complicated provisions to the company agreement and at the same time care about the convenience and time of registration. Contrary to the physical signature at the notary public, in this variant, you will need a trusted profile or a qualified signature.
What types of businesses do we register?
Limited liability companies,
Joint-stock companies,
Limited partnerships,
Sole proprietorships,
Civil partnerships,
General partnerships,
Foundations,
Associations.
Why is it worth establishing a limited liability company?
The registration of a company requires the preparation of appropriate documents, in addition to implementing a number of formal obligations, without which it will not be possible to adopt such a legal form. What are the benefits of running a business as a limited liability company?
with a company having two shareholders, no Social Security Companies such as ZUS is guaranteed by law,
protection of own property and limitation of liability up to PLN 5,000,
the possibility of easy sale of the enterprise,
respect from contractors due to the legal form adopted,
the possibility of easy profit distribution between partners.
How much does it cost to start a company?
Establishing a company via the Internet by means of the S24 system or notary public includes full substantive support for our clients. We provide ongoing legal advice as part of the services related to company law and corporate capital groups. The time needed to set up a company is usually a few working days, however, upon request we provide the service even in 24 hours. The costs of the service, including our support, are as follows:
When registering online in the S24 system:
PLN 500 net for the preparation of documents and an application to the electronic National Court Registry (eKRS),
PLN 250 necessary to pay the National Court Registry (KRS) fee,
PLN 100 for Court and Commercial Gazette (MSiG).
When registering using a notarial deed:
PLN 800 net for the preparation of documents and an application to the National Court Register,
PLN 500 necessary to pay the National Court Registry (KRS) fee,
PLN 100 for Court and Commercial Gazette (MSiG).
For our clients who choose a virtual office in the PREMIUM plan (annual payment) and our accounting services, the establishment of a limited liability company is offered for PLN 1 net! This is a limited-time promotion and is valid only through the use of the code: 'PLAN'.
Establishment of a company, registration address, and accounting services, all in one place!
We actively support our clients in the company registration process, carrying out its entirety for the convenience of our clients. Thanks to the virtual office service, high costs incurred in monthly rent are a thing of the past. We help in reducing such fees twentyfold on average! The aforementioned services constitute a new solution that causes the transition of traditional solutions to outsourcing companies. An increasing number of clients choose to resign from individual human resources and payroll. Why? Because they generate much higher fixed costs, require a separate workplace, and force the payment of taxes as well as additional Social Security Company (ZUS) fees. Thanks to our comprehensive service, no longer will you have to worry about any high costs of running a business!
We also handle company changes which concern partners, the management board, the address, the registered office, the capital size, etc. The costs of such changes start from as low as PLN 300 net.
We collaborate with EuroCert
Our company sets up a qualified signature for foreign clients, which makes it possible for people without an identification number (PESEL) to establish or buy a company online. The entire process can be performed remotely, without the need to visit our country. Please contact us for more information.
Professional company registration in just a few hours!